StrategyX App allows you to do meeting with any person in your account via zoom call. Please follow instruction below to continue.
Connect with Zoom / Installation
1. If you are already logged in into StrategyX App, you should be able to see "Chat Icon" in header of your dashboard. If you are not logged in or you don't have an account with StrategyX App, please create your account or login from this link: app.strategyexe.com
2. Click on "Chat Icon" in header from your dashboard.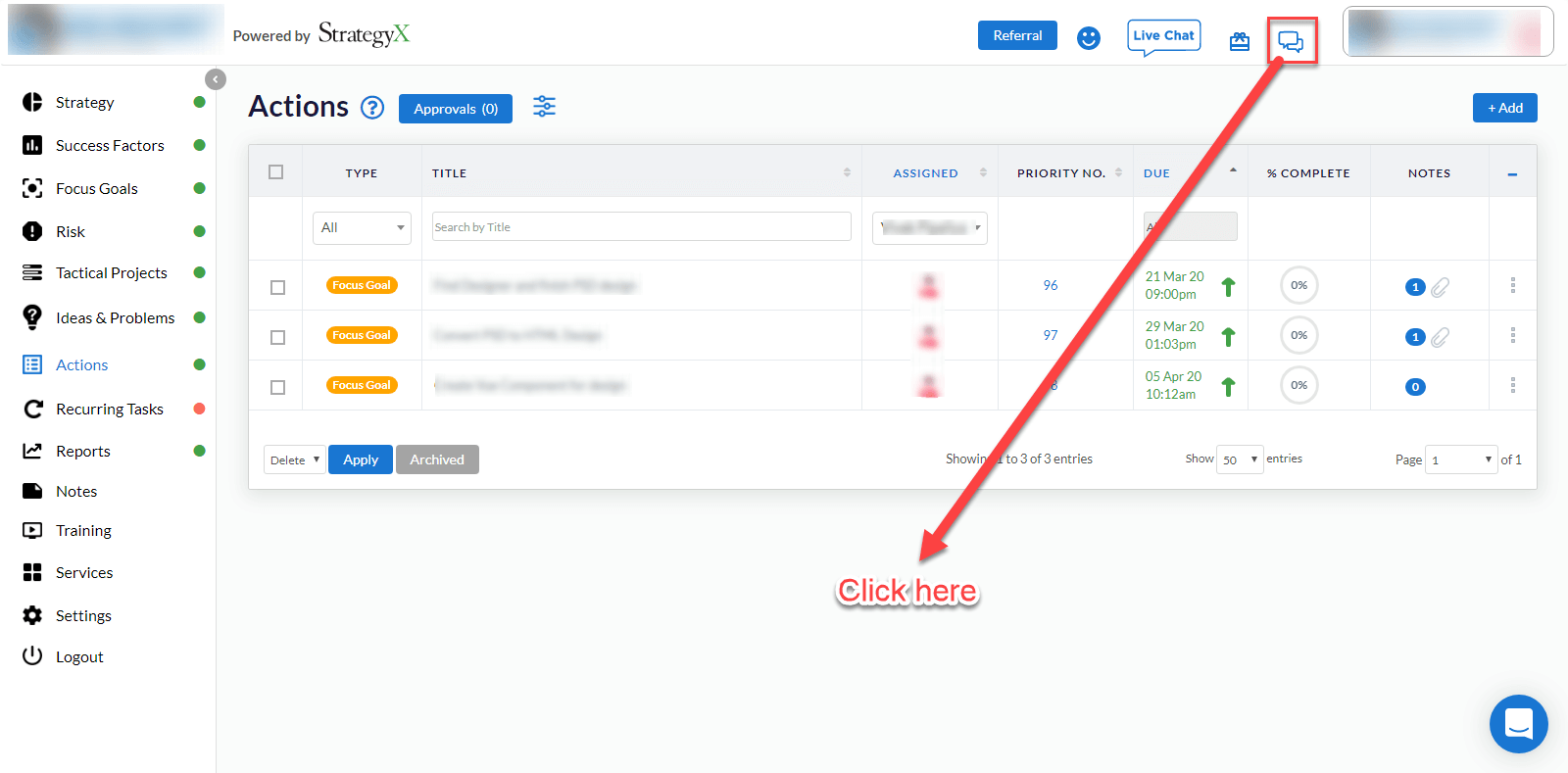 3. When you click on "Chat Icon", new conversation window will open that look likes below image.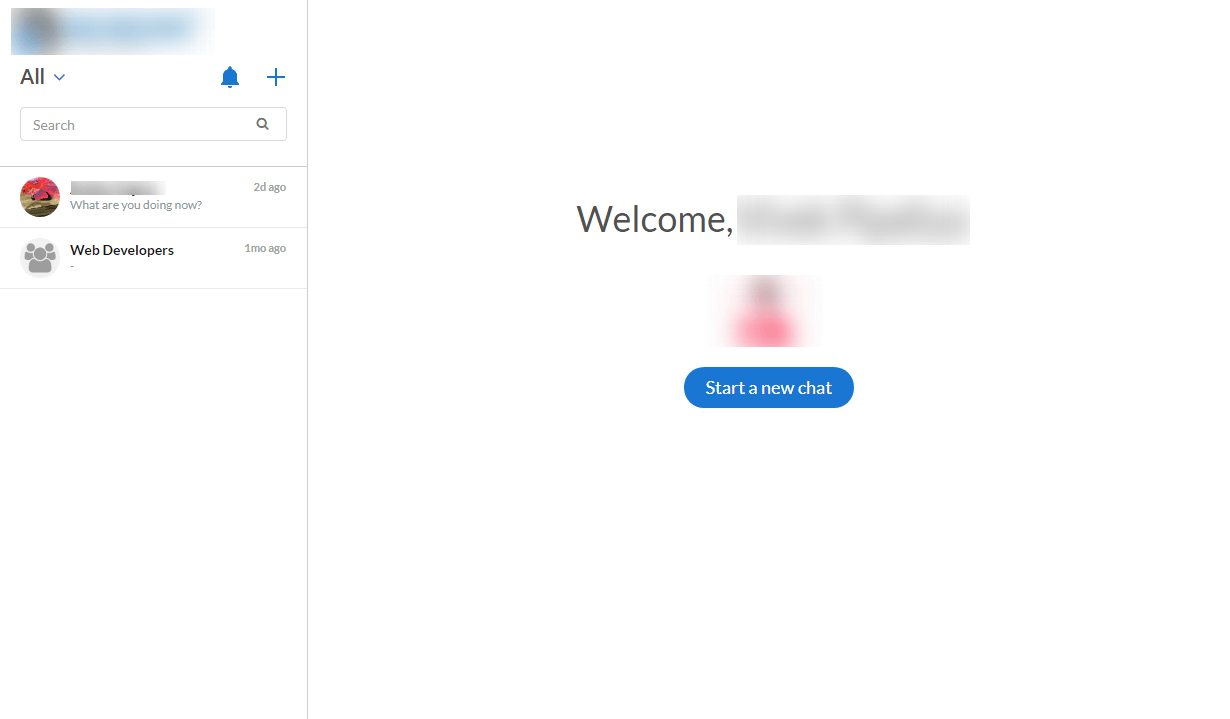 4. Conversations you have already initialized with someone from your company will be listed in left side of "Conversation Window". Make sure you should have at least one conversation initialzed with anyone to continue. You can click on "Start New Chat" button from main "Conversation Window" to start new conversation.
5. Click on any conversation from the list. You should see another section in right side of window with list of messages, send message input and "Call Icon" in header.
6. Click on "Call Icon" from header.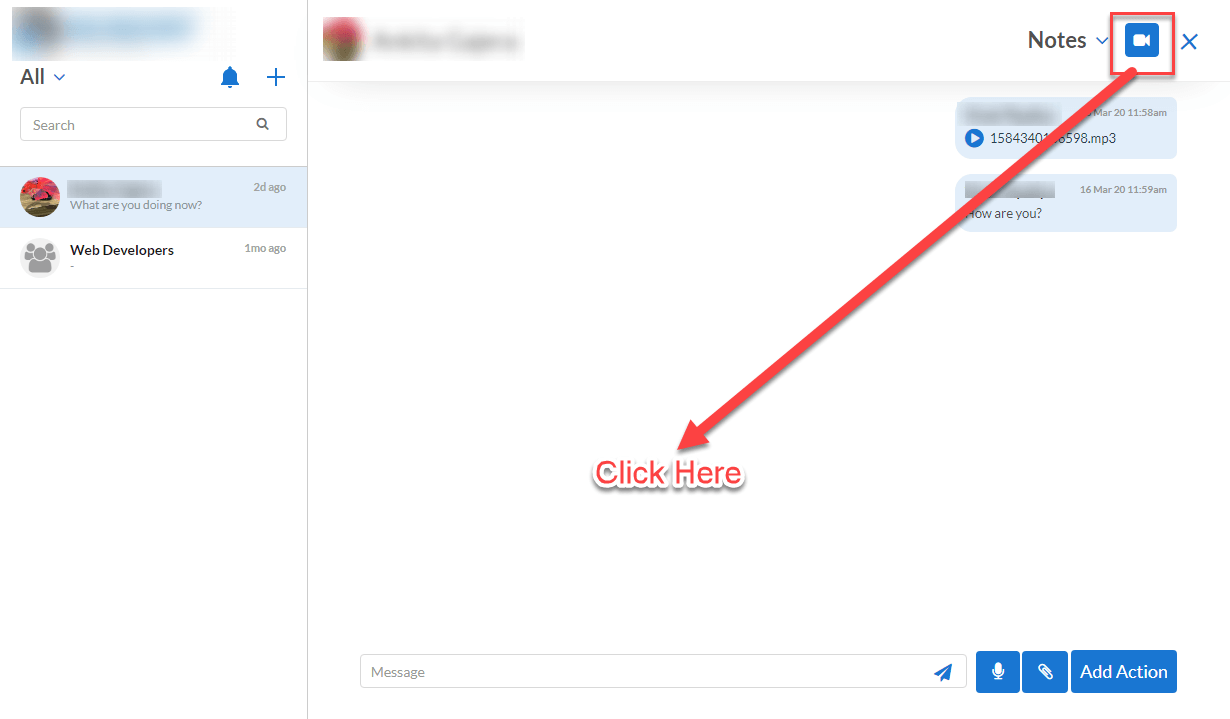 7. Clicking on "Call Icon" will take you to Zoom login page. If you are already logged in into your zoom account, it won't ask you to enter email address and password to login, but if you are not logged in then enter your credentials to login into zoom. After login Zoom will ask to authorize StrategyX App that screen will look like below image.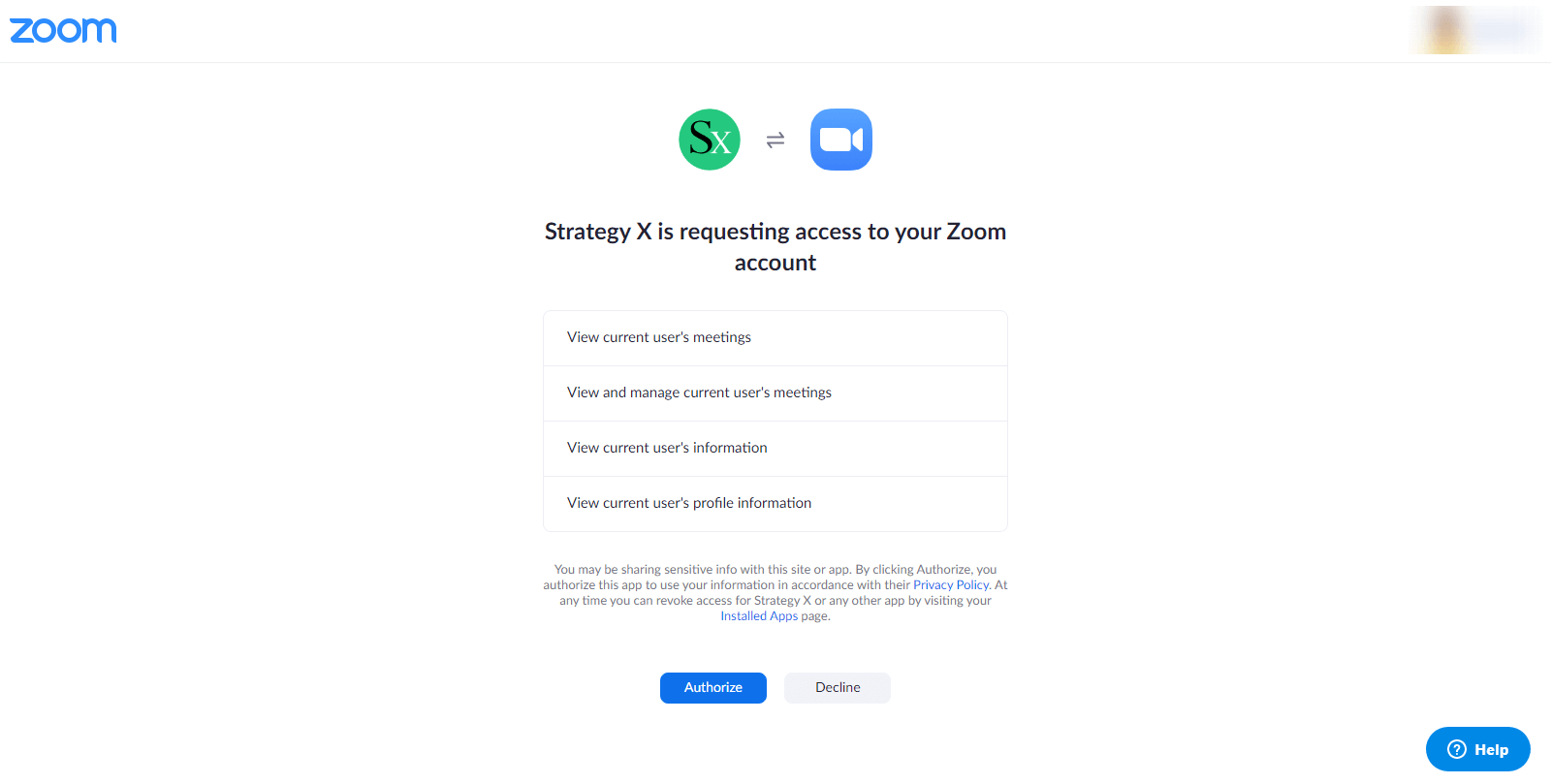 8. Verify what information is requested by StrategyX App and click on "Authorize" button to continue.
9. Now, your meeting will be created in back-end and the opposite user (you want to do meeting with) get a meeting invitation in StrategyX App. Opposite user can accept your meeting and then you both can talk with each other & That's all.
Usage
You need zoom integration in order to do meeting with someone from your company who uses StrategyX App.
Troubleshooting
Sometimes browser settings blocks pop-ups. Please make sure your browser does not block pop-ups. Click link below to allow pop-ups in chrome: https://support.google.com/chrome/answer/95472
Disconnect from Zoom / Uninstallation
1. Login to your Zoom Account & Navigate to Zoom App Marketplace
2. Click "Manage" from the header.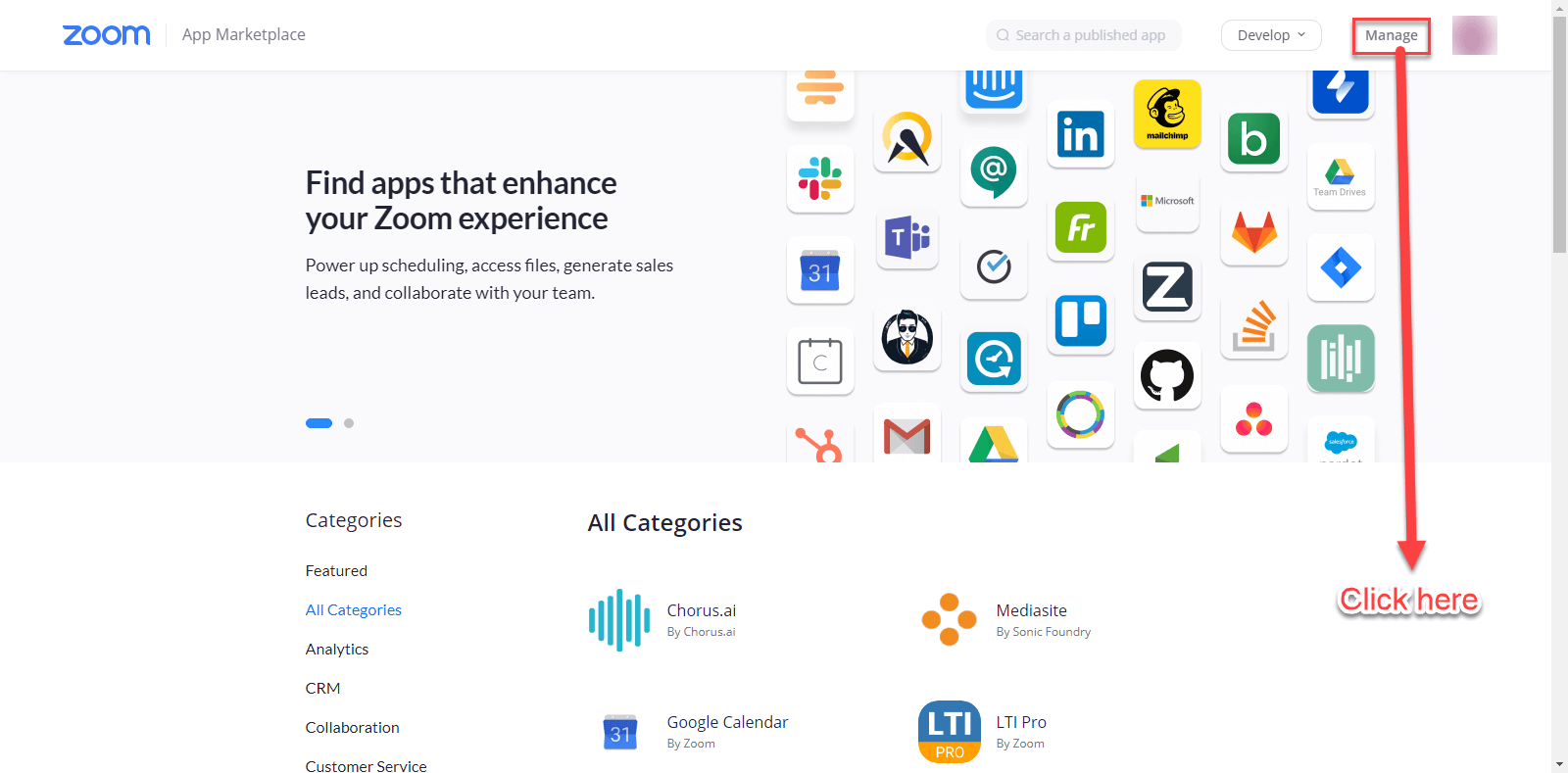 3. Find "StrategyX" app from the list and Click "Uninstall" button.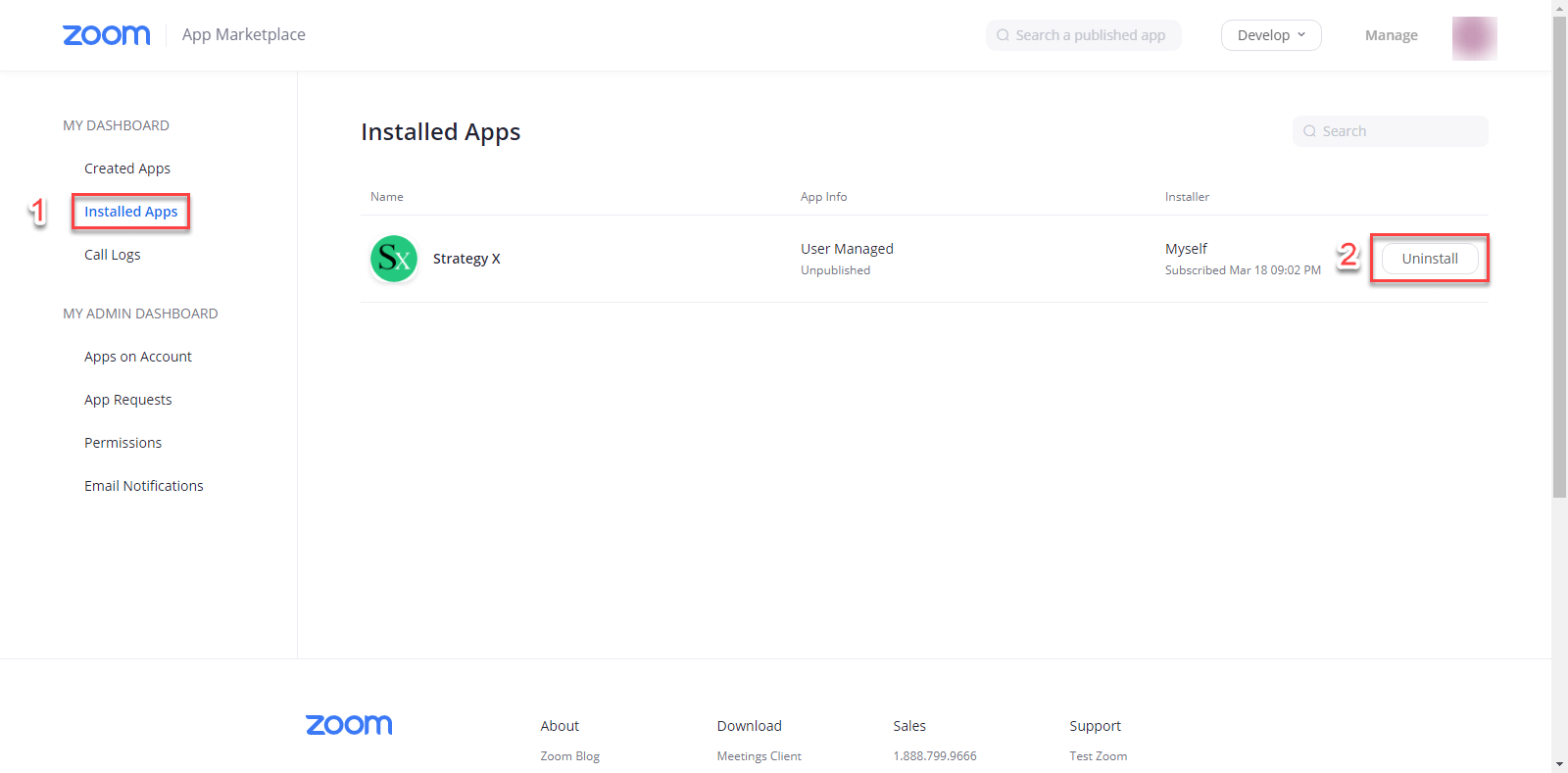 Contact Support
You can click "Live Chat" button below if you face any issues while using "Zoom Call function".