StrategyX now allows the integration with Slack. By integrating StrategyX with Slack you will be able to add actions, ideas, problems, notes and tactical projects to StrategyX directly from your Slack app. You can also receive all of your important notifications from StrategyX to your Slack app.
Connect with Slack / Installation
1. If you are already logged in into StrategyX App, you should be able to see "Settings" menu in the sidebar. If you are not logged in or you don't have an account with StrategyX App, please create your account or login from this link: app.strategyexe.com
2. Click on "Settings" in sidebar from your StrategyX app.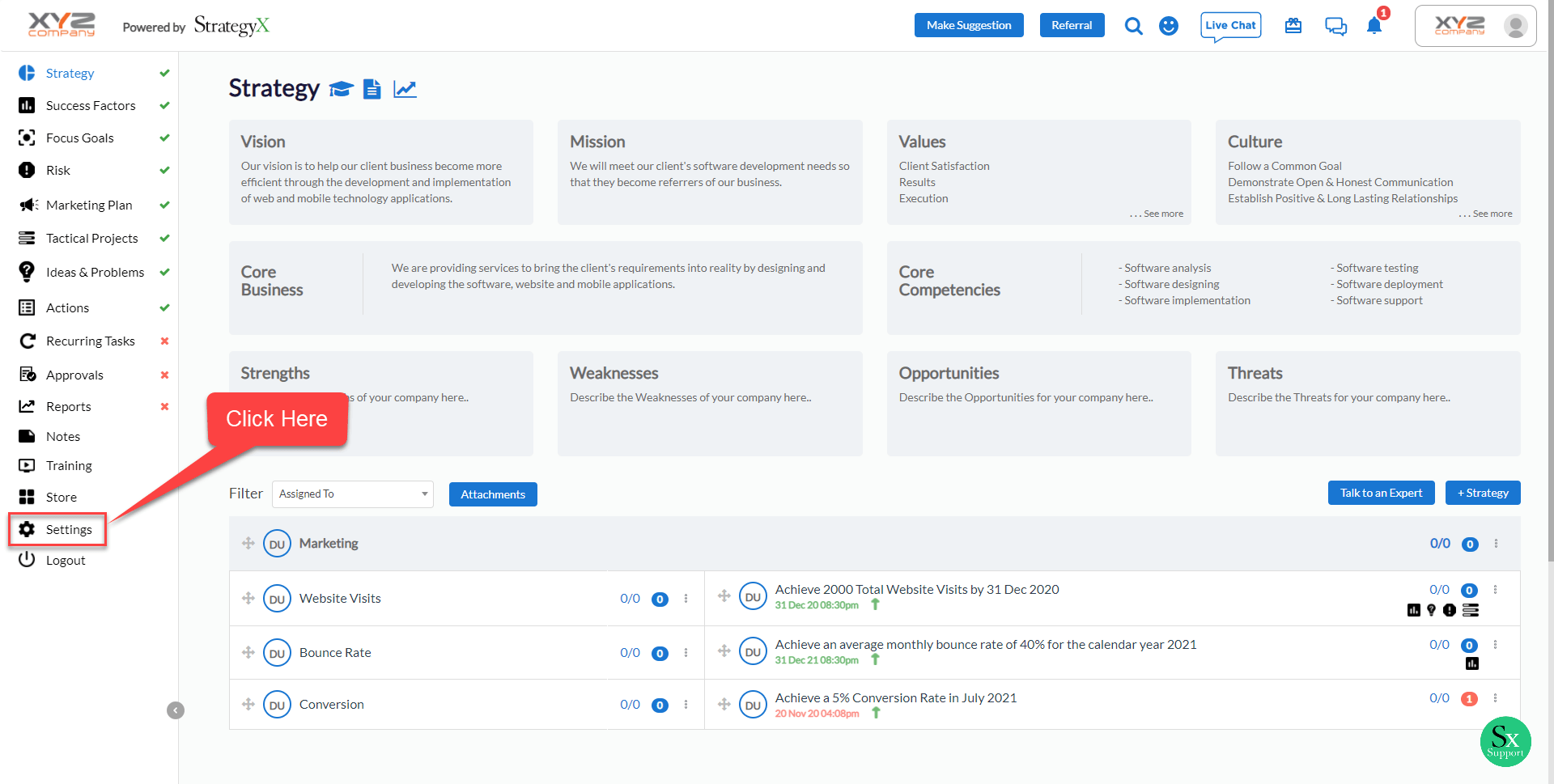 3. Click on "Other Settings".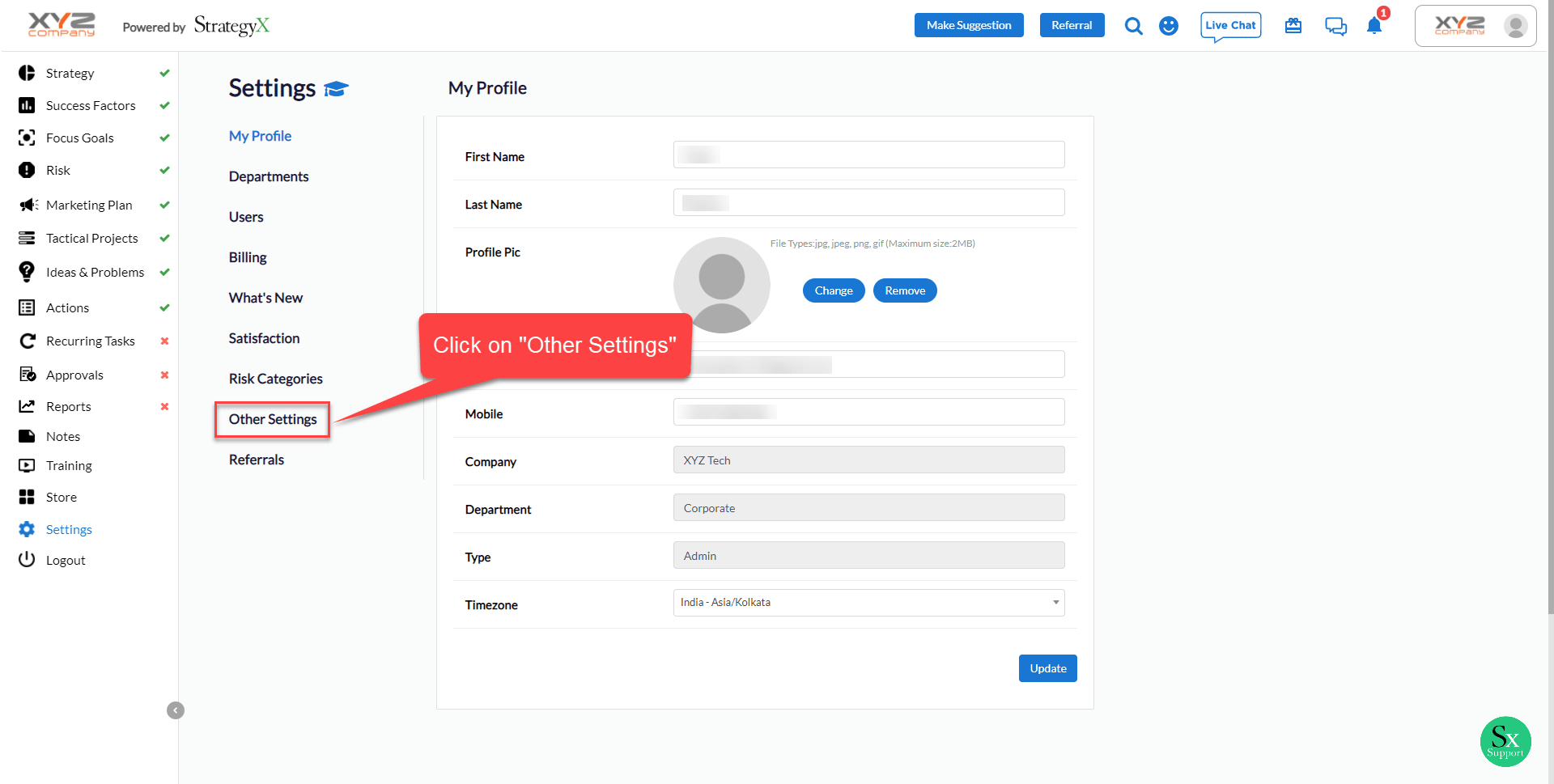 4. Scroll down & find "Slack Integration" in "Integrations" section from your "Other Settings" page.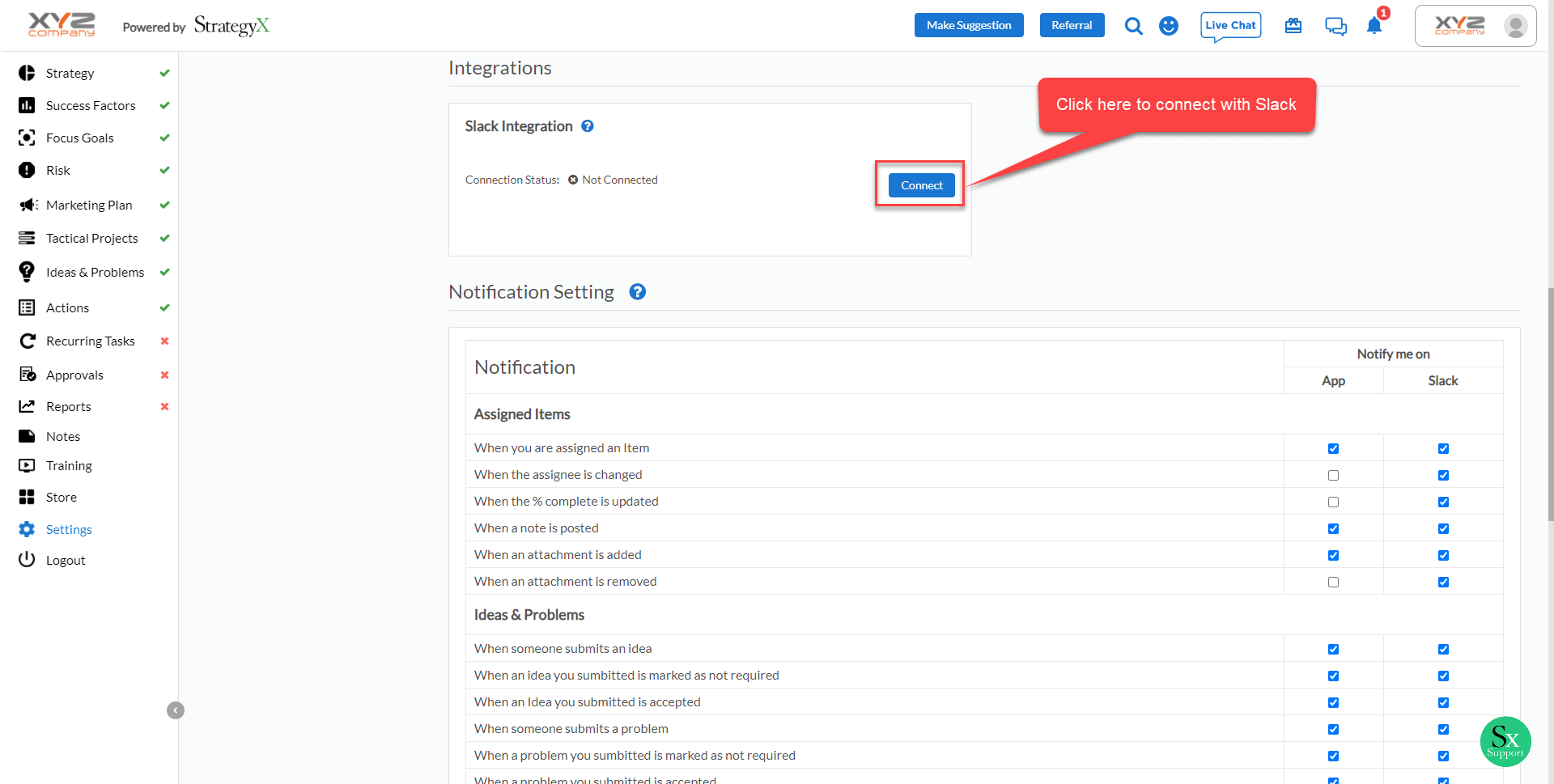 5. Click on "Connect" button. By clicking this you will be redirected to Slack login page.
6. Please login to your Slack workspace.
7. After login please allow required permission & choose channel on which you would like to get notifications from StrategyX App.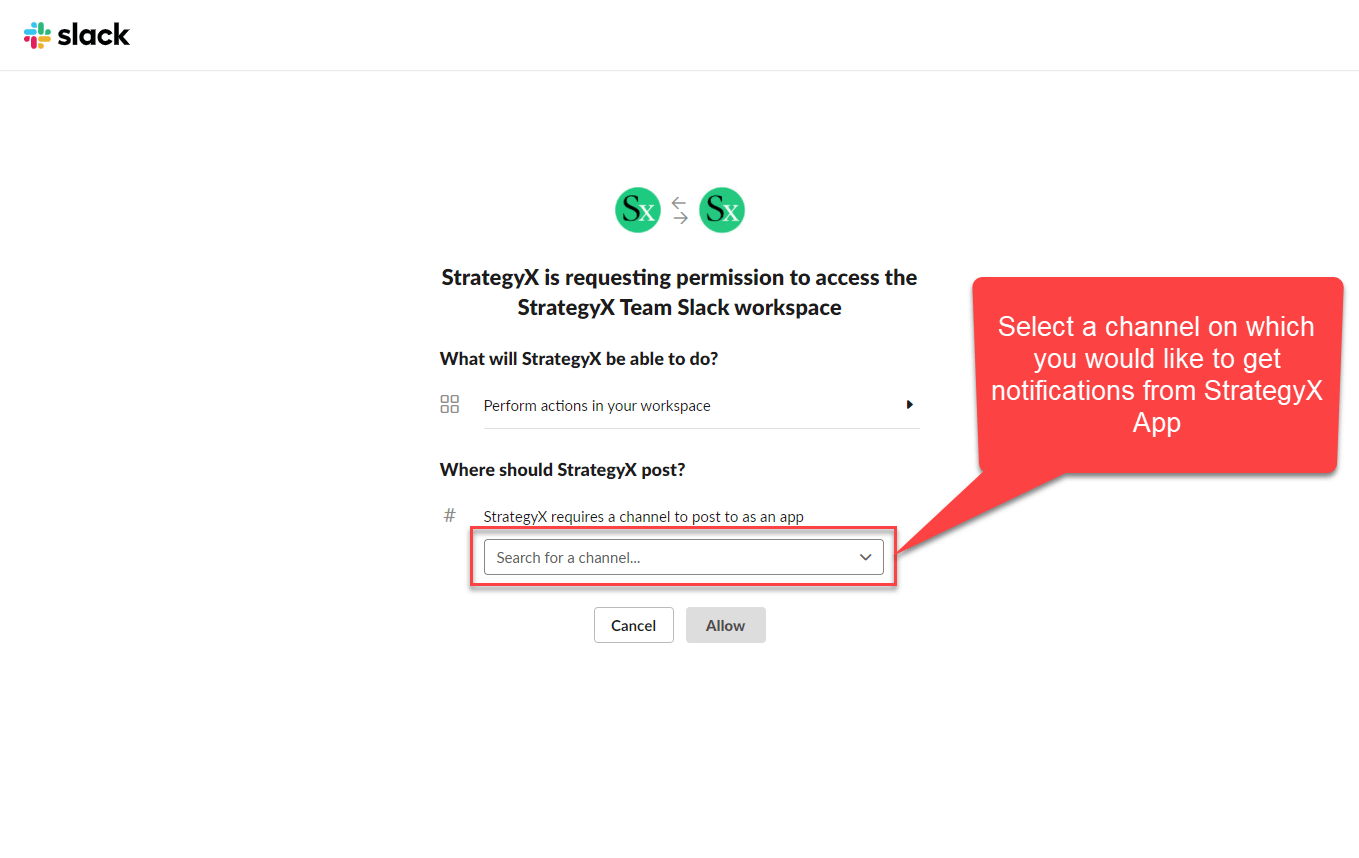 We only ask for commands & incoming webhook permission.
By accepting "commands" we will add shortcuts to create action, tactical project, idea and problem in your Slack app.
By accepting "incoming webhook" permission we will send you notifications from our app to your selected Slack channel.
8. When you click "Allow", you will be redirected to StrategyX & Now, you can see your StrategyX account is connected with Slack.
9. You can use "Re-connect" button to change your Slack account or to change channel to receive notifications.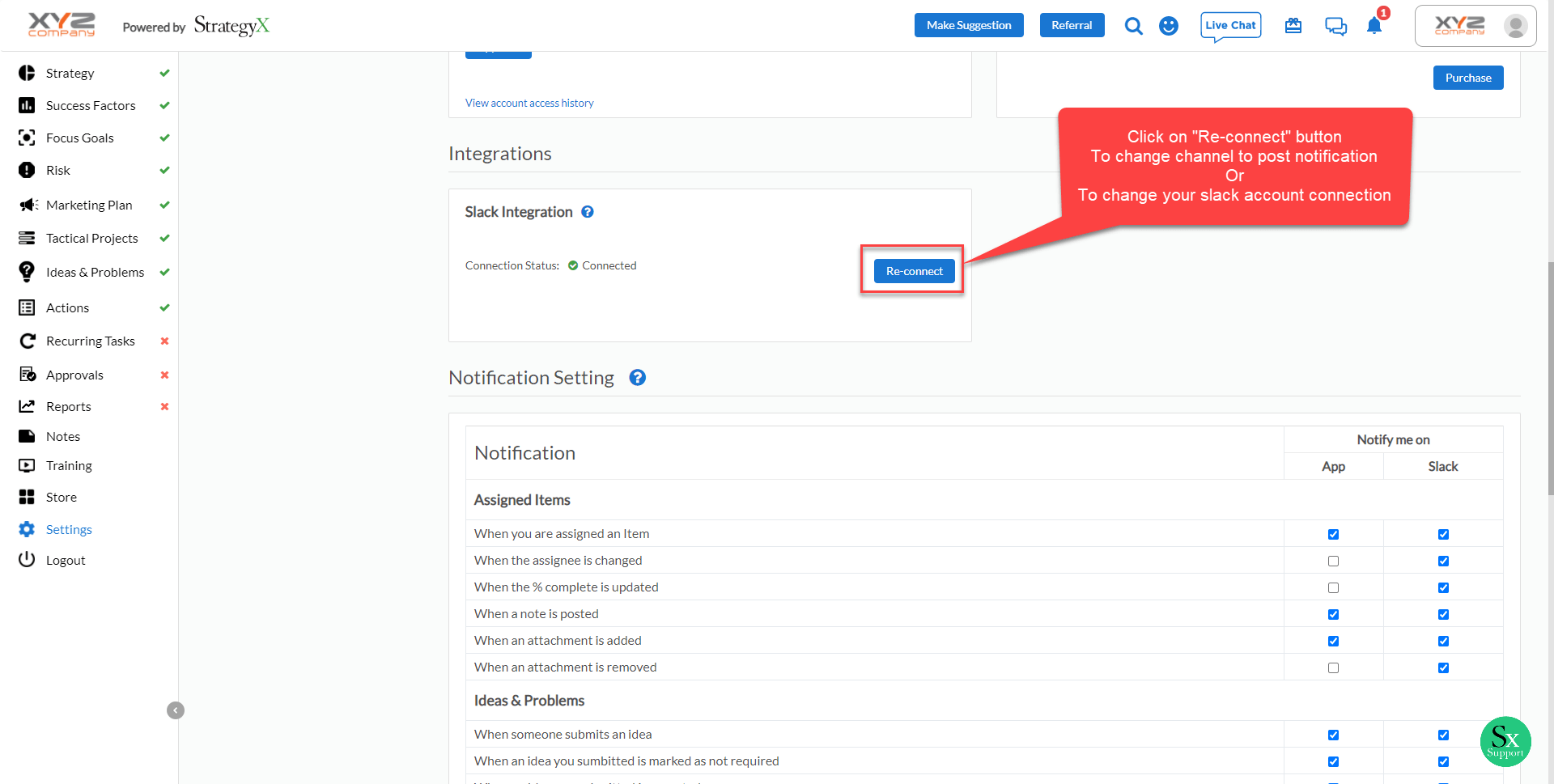 10. You can also set the notifications you would like to recieve on Slack like below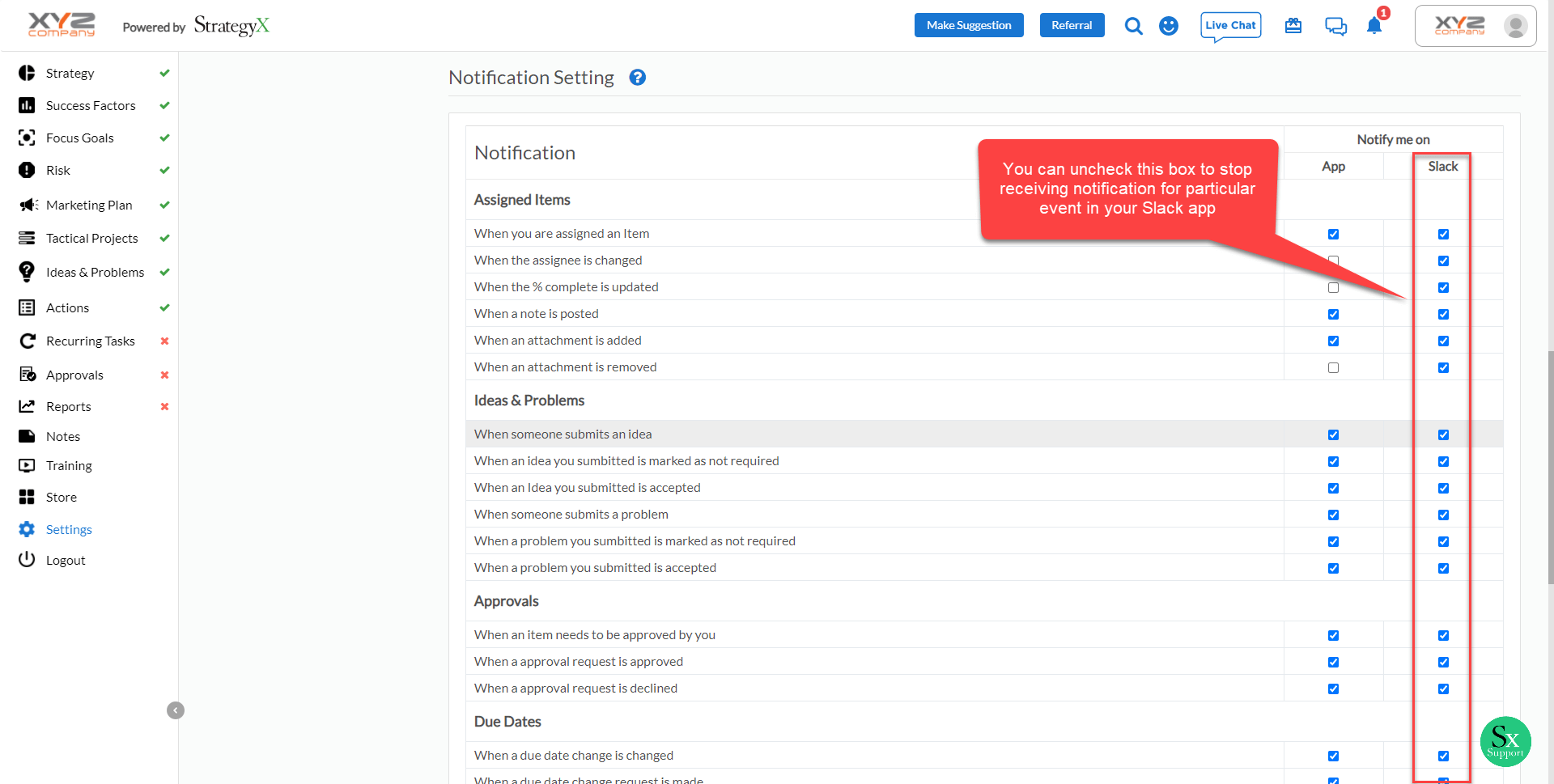 Contact Support
You can click "Live Chat" button below if you face any issues while using "Zoom Call function".
Our Privacy Policy & Terms of Use